In our world of mass manufacturing, mistakes are bound to happen. But when those mistakes cause you or a loved one physical harm, our defective products attorneys in Beverly Hills are here to help. Thousands of people are injured by defectively made products every year, and our team at Gould & Jefferson understands the hardship that injuries cause victims and their families.
If you or a loved one has been injured by a product while using it for its intended purpose, it is important to talk to a Beverly Hills product defect lawyer. When you choose our fierce product defect attorneys in Los Angeles County, we handle your case with compassion and care, ensuring that you receive the best treatment and the highest compensation for your damages.
Gould & Jefferson of Beverly Hills is home to experienced and dedicated product liability lawyers in Beverly Hills who are standing by to assist you. Call (310) 899-9529 now to schedule a free one-hour consultation with our team.
Beverly Hills Product Defect Information
What Is a Product Defect in Beverly Hills?
Product defects arise from mistakes or flaws in manufacturing or design and are common among toys, automobiles, and prescription drugs. They can also be the result of a company's failure to adequately warn about dangers of a product on its label. Products manufactured in the United States are heavily regulated, but in some cases, products still turn out to be defective and unsafe when they reach the hands of consumers. Consequently, many unsuspecting consumers have suffered serious injuries.
Filing a Product Liability Lawsuit in California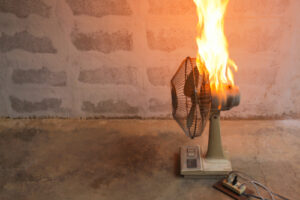 In California, people who have been injured by faulty consumer goods have the opportunity to sue the manufacturer under a negligence and strict liability theory. Suing based on a manufacturer's negligence is a little more complicated, as a Los Angeles product defect attorney must prove that the manufacturer breached its duty of care to customers through carelessness in training, safety protocols, manufacturer regulations, or other poor standards that lead to the creation of a faulty product.
Suing on the basis of strict liability does not require that you prove negligence. You and your product defect lawyer in Beverly Hills can sue based on marketing defects, design flaws, and/or manufacturing errors regardless of negligence. These are defined below:
Marketing defects: Failure to provide proper warning of product hazards or misuse
Design flaws: When a product is inherently dangerous before it's made because of a faulty design
Manufacturing errors: Mistakes that occur during manufacturing (such as using the wrong materials) that cause a product to become unsafe
In these cases, the manufacturer is forced to take legal responsibility for consumer injuries and must pay for the damages caused.
Hire a Knowledgeable Beverly Hills Product Defect Attorney
Product liability laws exist at the state level rather than the federal level, so the laws governing products are different than those used for typical personal injury cases. As such, it's important to hire a firm with experience in this field.
Similar to personal injury cases, insurance companies are always determined to undermine claims by delving into the victim's medical records, social media, and criminal history. They try to take any information available to assert that the injury is not as serious as being claimed and/or that it was not caused by the manufacturer.
Gould & Jefferson of Beverly Hills is home to knowledgeable product defect attorneys in Beverly Hills who know how to deal with insurance companies. We are experienced in countering and overcoming the arguments and tactics of corporate giants, and we're ready to put our expertise to work for you. Get an experienced and knowledgeable team of product liability lawyers in Los Angeles County on your side. Call (310) 899-9529 to speak with the best defective products attorneys in Los Angeles County, Beverly Hills, and California.