The CDC reports that 9 million people are injured in slip-and-fall accidents every year. These incidents can lead to trauma, disability, and even death. They typically occur at restaurants, grocery stores, private residences, workplaces, amusement parks/stadiums, shopping malls, and construction sites. If you or a loved one has been injured in a slip and fall, it is important to talk to our slip and fall attorneys in Los Angeles County.
We at Gould & Jefferson understand that this may be a difficult time for people who have been injured, and our team of slip and fall lawyers in Beverly Hills handles each case with care and compassion. We make sure you get the best treatment and adequate compensation for your injuries and losses.
Gould & Jefferson of Beverly Hills has experienced and dedicated slip and fall attorneys in Beverly Hills standing by to assist you. Call (310) 899-9529 now to schedule a free one-hour consultation with our friendly team.
Beverly Hills Slip and Fall Information
What Is a Slip-and-Fall Accident in California?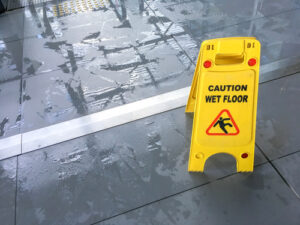 Businesses have a duty of care to provide their patrons with a safe, functional environment. When they fail to warn people of hazardous property conditions, people get hurt.
Slip-and-fall accidents are incidents in which a person slips and falls on wet floors, defective stairs, and/or uneven, rough patches on the ground. Slip-and-fall cases are a subset of premises liability law, which means that victims can recover damages from the landowners, landlords, or their insurance providers. In order to recover under a premises liability theory, your Beverly Hills slip and fall attorney must generally establish the negligence (fault) of another party.
Proving the Negligence of a Property Owner in Los Angeles County
Property owners often try to push fault back on the injured party in order to avoid or minimize their own liability in the incident. In these cases, it is important to look at whether the property owner acted reasonably under the circumstances. In order to make this determination, our slip and fall attorneys in Beverly Hills must assess whether the landowner made regular and thorough efforts to keep the property safe and free of dangerous conditions.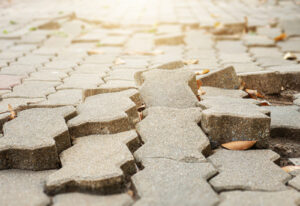 These are some of the factors we consider while building your case:
Whether there are routine procedures in place for inspecting, cleaning, or repairing the premises
The length of time the dangerous condition remained without proper cleaning or fixing
Potential warning signs
Identifying Instances of Comparative Negligence in California
Cases of comparative negligence arise when the injured victim is at fault, or partially at fault, for his/her own injuries. The courts will deny or reduce liability of the landowner in proportion to the victim's level of fault in the incident. In order to determine comparative negligence, our slip and fall lawyers in Los Angeles County look at the victim's own carelessness by determining:
Whether or not a reasonable person would have anticipated the dangerous situation
Whether or not a reasonable person would have noticed the dangerous situation under the same circumstances
Hire a Knowledgeable Slip and Fall Lawyer in Beverly Hills
Insurance companies are always determined to undermine claims by delving into a victim's medical records, social media records, and criminal history. They try to take any information available to assert that the injury is not as serious as claimed and/or that it was not caused by the defendant in question.
Gould & Jefferson of Beverly Hills is home to knowledgeable slip and fall lawyers in Beverly Hills who know how to deal with insurance companies and overcome the tactics that they use. Get an experienced and knowledgeable slip and fall lawyer in Los Angeles County fighting by your side. Call (310) 899-9529 to speak with the best Beverly Hills slip and fall lawyer you'll find in Los Angeles County and Southern California.