Gould & Jefferson of Beverly Hills
Experienced Workers' Compensation Attorneys
Personalized Legal Strategies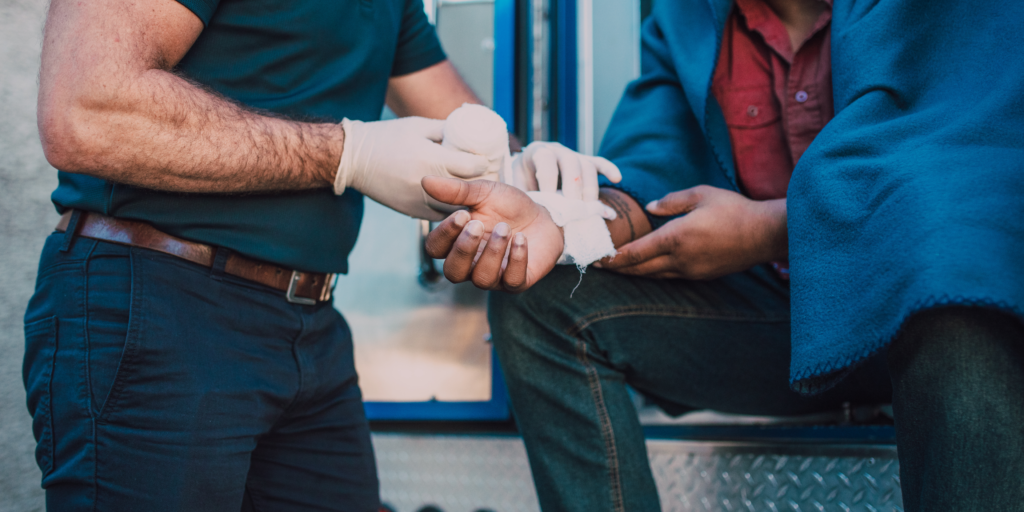 Navigating Workers' Compensation
In the ever-evolving landscape of the modern workplace, accidents and injuries can happen when you least expect them. When the unexpected occurs and you find yourself injured while on the job, workers' compensation can be your lifeline. At Gould & Jefferson, we understand the challenges you face in the aftermath of a workplace injury, and we're here to provide you with the information and support you need to navigate the complex world of workers' compensation.
Understanding worker's compensation
Workers' compensation is a crucial safety net designed to protect employees who are injured or fall ill while performing their job duties. It's a no-fault insurance system that provides compensation for medical expenses, lost wages, and rehabilitation costs, among other benefits.
Common Workplace Injuries:
Accidents can happen in any industry, but some occupations are inherently riskier than others. Whether you work in construction, agriculture, manufacturing, or healthcare, our team of experienced attorneys specializes in handling a wide range of workplace injury cases. From slip and falls to repetitive stress injuries, we've got you covered.
Your Rights as an Injured Worker:
As an injured worker, you have rights. It's important to understand that you are entitled to workers' compensation benefits regardless of who was at fault for your injury. Your employer is legally required to provide these benefits, and you should not hesitate to pursue them.
When to Seek Legal Assistance:
While the workers' compensation system is designed to be straightforward, navigating it can still be challenging. In some cases, you may encounter obstacles or disputes that require legal intervention. If your claim is denied, your benefits are delayed, or you believe you're not receiving fair compensation, our dedicated team of California workers' compensation attorneys is ready to step in and advocate for your rights.
Traumatic Brain injury
work accidents
Workplace accidents on the job site can lead to Traumatic Brain Injuries (TBIs). Our mission is to fight your rights and guide you through the intricate legal procedures, guaranteeing that you obtain the compensation necessary to rebuild your life.
Regular work accidents
Offering expert legal representation for individuals involved in common workplace accidents, which can occur anywhere and lead to life-altering injuries.
"When I got the firm involved everything became so much better. I was worried about my insurance rates going up. I didn't know that I could be compensated for my back and neck pain. Not only did liability fall 100% on the other driver, but I was also generously compensated for my damages. Thank you so much!!!!"
"I got into a bad accident and could not afford medical expenses. I also did not have health insurance. Thankfully, I was recommended to Gould & Jefferson by a friend and they took care of everything for me. I was shocked that even after my medicals were paid for, I received some money in my own pocket. What an awesome experience!"
"Nathan was able to have my case dismissed. The DA was looking to give me 90 days in jail and a 52 week anger management program. At the end of my situation the DA nor the Judge objected to Nathans motion for a dismissal, so it was thrown out. Happy I found my way to his services."
"Ryan is an excellent attorney. He was very kind and professional. Helped me and my sister obtain a high settlement for our car accident. I would definitely recommend him for people in need of a car accident attorney."
Get individualized assistance when you're injured or your freedom is at stake— we will fight for you until we get the best results.