The passing of a friend or family member is always a painful and emotional time for the people left behind, especially when the death could have been prevented. Wrongful death cases are devastating situations in which a person dies due to the negligence (fault) of another party. These wrongful deaths are life changing for the surviving parents, spouse, children, and other loved ones, but a wrongful death lawyer in Los Angeles County can ease your financial burden.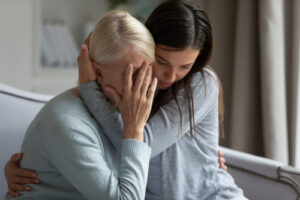 We at Gould & Jefferson understand that this may be an emotional time for people suffering a loss, and our team of wrongful death attorneys in Beverly Hills handles these cases with the utmost care and compassion. We know that no amount of money can replace your loved one, but we can at least ensure that you are compensated for your loss.
If you have lost someone at the hand of a negligent person, it is important to talk to a Los Angeles County wrongful death attorney. Gould & Jefferson of Beverly Hills is home to experienced and dedicated attorneys who are standing by to assist you. Call (310) 899-9529 now to schedule a free one-hour consultation with our team.
Beverly Hills Wrongful Death Information
What Is a Wrongful Death Case in California?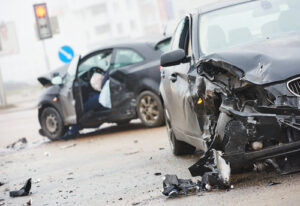 The state of California defines a wrongful death case as a death resulting from another person or entity's carelessness. These are not criminal cases because in most instances, there was no criminal intent involved in the death. These are civil lawsuits that are litigated by the surviving family of the deceased individual with the help of a Beverly Hills wrongful death attorney.
Wrongful deaths fall into many categories. Some common ones include:
Motor vehicle accidents
Bicycle accidents
Product defects
Medical malpractice
Who Can File a Wrongful Death Claim in California?
When an injured person passes away, the individual or entity at fault must be held liable for their actions. Although the victim may be gone, family members of the deceased victim can file a claim with help from a wrongful death lawyer in Beverly Hills and recover compensatory damages. Although no amount of money can replace the loss of a life, it is important to note that these monetary damages can ensure that the death does not cause added financial hardships.
When a wrongful death occurs, compensation can be provided for:
Loss of future financial support (a spouse's passing makes it difficult for the widow to continue lifestyle without the money that the spouse would have provided to the family)
Loss of companionship (the happiness from the relationship that no longer exists)
Compensation for funeral expenses and medical costs before death
Punitive damages (when the damages are so egregious that it is used to repel future conduct and punish the defendant for their actions)
Leave it to an aggressive Gould & Jefferson wrongful death lawyer in Beverly Hills to help you pursue this compensation that you so desperately need to heal and carry on with your life.
Our Beverly Hills Wrongful Death Verdicts and Settlements
As you can see, the heavy responsibility of recouping wrongful death damages is a serious matter to our wrongful death lawyers in Los Angeles County. Here are some of the winnings we've secured for our clients in the recent past.
DOES v. Charter Airline Company $30,000,000
Dominguez v. City and County of San Francisco $27,394,567
Sherman v. Courrege $25,500,000
Witham v. Avjet $11,000,000
DOES v. National Airlines $11,000,000
Villamariona v. CBS $10,450,000
Barber v. Mossy Ford $22,765,864
Jackson v. State of California $20,100,000
Yoon v. United States $17,845,000
Hire a Knowledgeable Beverly Hills Wrongful Death Attorney
Ninety-nine percent of all offers from insurance providers don't cover all the costs of losing a loved one, which include funeral expenses, lost income, medical care, loss of earning capacity, and more. Insurance companies are always determined to undermine claims by delving into victim's medical records and criminal history. They try to take any information available to assert that the defendant was not the cause of the death. This is why it is important to have an experienced and knowledgeable team of wrongful death lawyers in Beverly Hills fighting by your side.
Gould & Jefferson of Beverly Hills is home to knowledgeable injury lawyers in Beverly Hills who know how to deal with insurance companies and overcome their tactics. Call (310) 899-9529 to speak with the best wrongful death attorneys in Los Angeles County, Beverly Hills, and California.